Hospitality at La corte dei semplici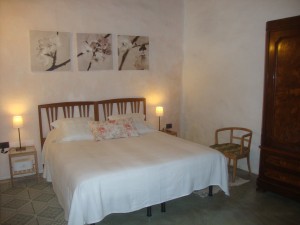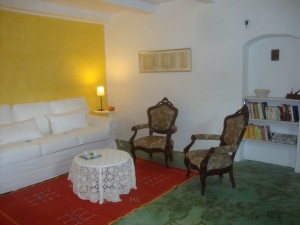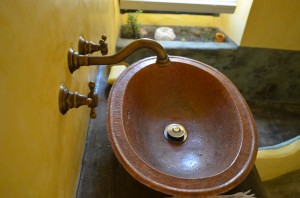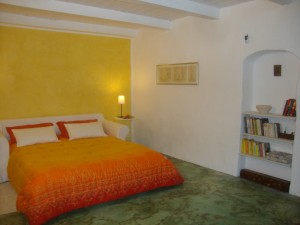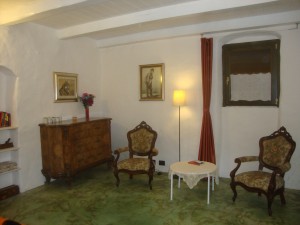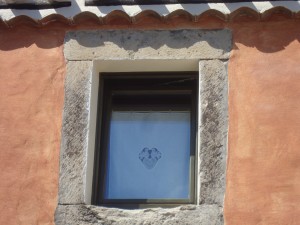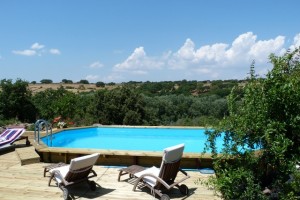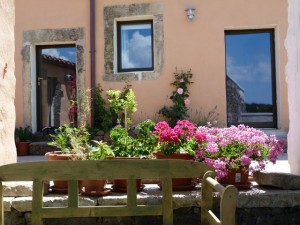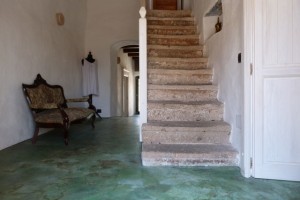 —————————————————————————————————————————
Upon entring in the Piazza del Carmine, it looks like a small house. Instead on entering, the corridor is presented in its full length and one can see a glimpse of the court and the valley beyond. In the foreground the ancient stone staircase leading to the private rooms of the family, while on the right is the living room which, with its white beams and a solar wall inspired a rigorous decor characterised by furnihings and paintings from other epochs . The living room with its sofa bed can be transformed into a room for friends, large and comfortable.
Through the corridor on the left you will reach the guest room, bright and fresh, in the most peaceful part of the house, characterized by soft colors and floral paintings, a french window leads directly onto the courtyard. The private bathroom is adjacent, it is original with its hand-made sunken bath, its wrought copper sink, its solar stucco walls and its comfortable size.
Continuing on the side of the corridor here is the modern fitted kitchen and in the corner a historical hearth. The spacious, luminous dining room opens onto the courtyard, which with its armchairs offers opportunities for relaxation.
Outside the court looks onto the sun terrace, ideal for sunbathing, but also perfect for evenings spent under the stars. Alongside is the open veranda, where you can find refreshment on hot days and where you can enjoy breakfast looking onto the landscape of the valley. On the veranda opens the outside bathroom, which doubles as a laundry room, which is available to guests.
The house also has a large garden, still in the process of transformation, and hosts a pool in which to cool off and relax.
The atmosphere of the house makes the stay very pleasant in Sagama.